---
---
What does rallying in North America look like from the inside? What are the culture and working principles like there? Are things very different from Europe?
---
From the photos, it looks like you received a very warm welcome from many people in the USA. What is your personal and professional relationship with the USA?
Yes, there are a lot of people there. But we also have a lot in Lithuania. At the merchandise tent, there was a line of several hundred meters at the opening of the rally. They bought everything and are very active as spectators, and as fans. They come, they talk – wow, what a beautiful car, what a beautiful color… At some point, I had to hide a little bit from everybody. At the rally, the percentage of working relationships is small, but for me personally, they are the biggest and warmest. Since I do not go anywhere else without doing a rally, it's natural. It seems that everyone there knows each other, it's nice. They come and ask how to adjust the car, and I say – "men, just adjust the gas pedal" 🙂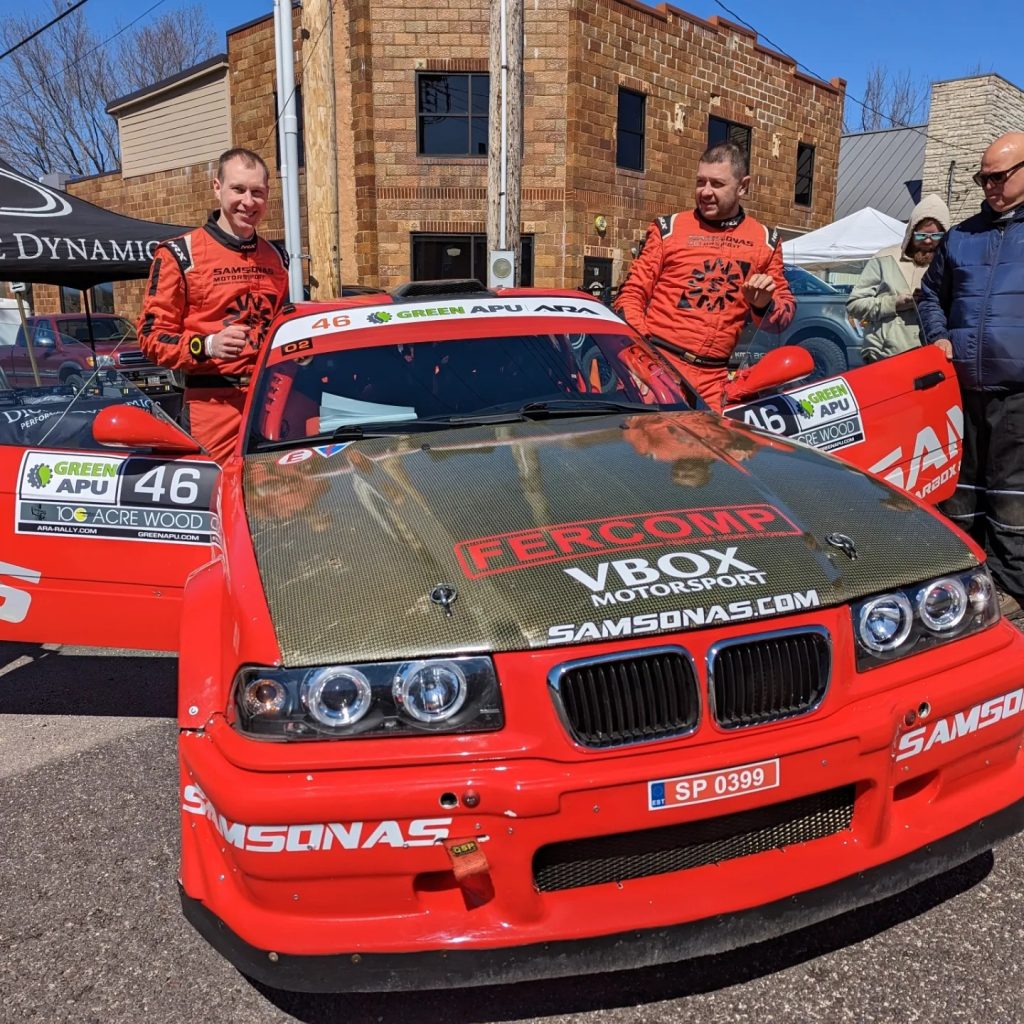 ---
Rally in the 100 Acre Wood is pretty well known in the U.S. for its extremely fast stages, water crossings and special spring atmosphere. What impression did the location of the rally leave on you? What kind of stages are there on the other side of the Atlantic?
Well, if someone asks if it was worth it, I would say 100%. The stages are a lot of fun. There are no jumps, but – as an example – 1 stage, maximum 1 intersection. You just ride the whole stage in 4-5-6 gears. The surface is smooth. There is some Lithuanian softness, but it does not wash out, and the grip is very good. The stages are really a lot of fun.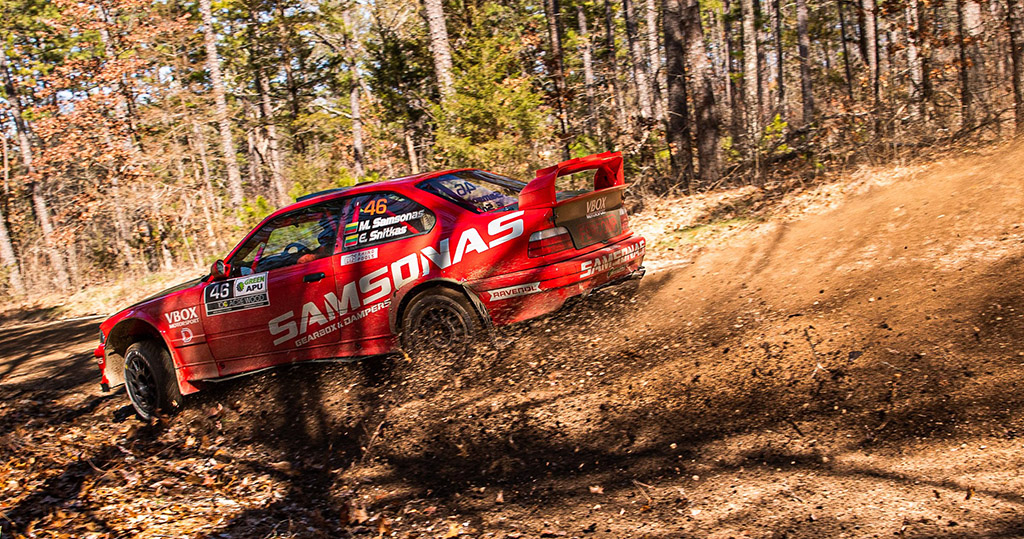 ---
Tell us more about the fuel used in rallying and its differences. You mentioned that you had problems last year until you started using the P1. And what happened last weekend in the U.S. that caused the car to stall? Could that have been avoided?
We were using the same fuel also for Škoda Fabia N5 last year. I do not want to get into that because it's not very nice – and we are not 1000% sure. We only know that with that fuel at that time also some R5/Rally2 cars burned engines. We then switched to "P1 Fuels" the problem disappeared. It's hard for me to explain why it happened with previous fuel.
In the USA, things were different. Sports fuel is no different there than it's here in Lithuania. Everything we have is available there. I just can't and won't explain too much because of the many nuances. Roughly speaking, it didn't work out. Since the car was delivered with our engine program for our fuel, it was agreed in America that it would be tuned to the sports fuel of their choice. When we arrived, the situation was different. It's really not funny, but it was too late to change anything and I knew we wouldn't reach the finish line.
---
Tell us more about the journey of the BMW M3 E36 to the USA. What future awaits this legendary car in the States?
The car was bought by our agent on the condition that we could do some racing in the USA. I don't know exactly what the future holds. It's a very fast, clean, beautiful, and very well-maintained car. I'd like it to stay that way. Loved and cared for.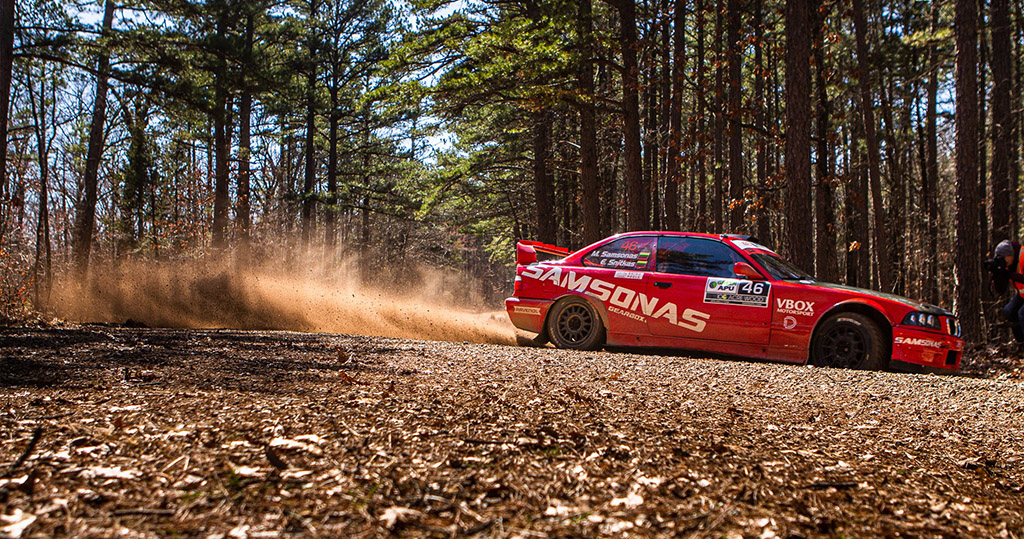 ---
Many U.S. rally fans are interested in your driving skills. Are you still promising to come back to the U.S. to race this year?
I writing the answer after rallying in Spain, so we're still a bit tired from all the travel, flights, and other nuances. I can't say yet about plans in the USA. I want to focus on the Lithuanian championship and pay more attention and time to our Škoda Fabia N5 car. Also, I want to prepare well myself.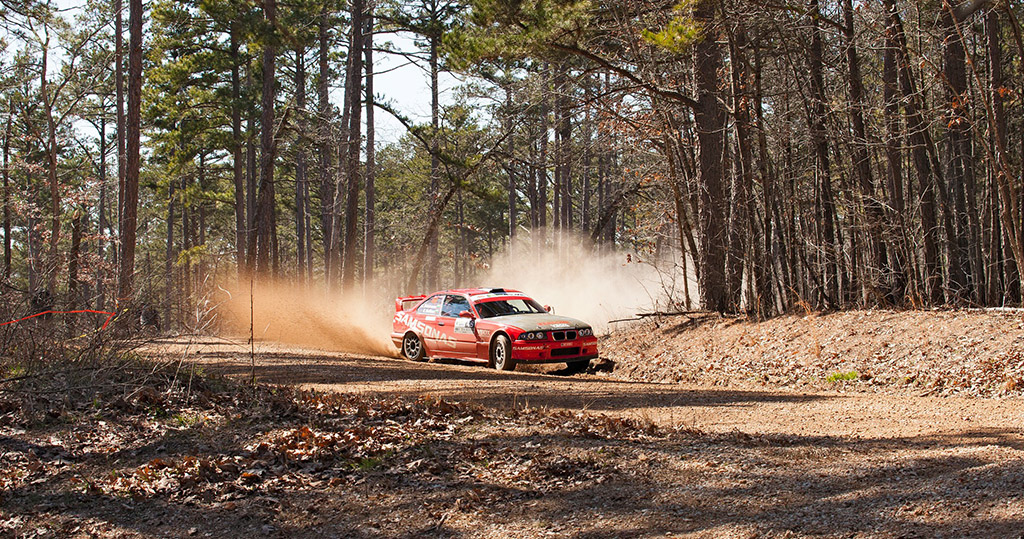 ---
---
---
---