Some questions for Vladas Jurkevičius, who has returned from the World Rally Championship stage in Estonia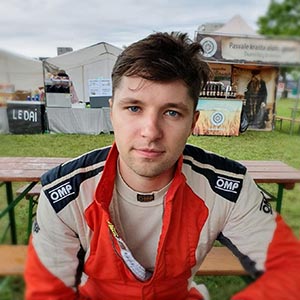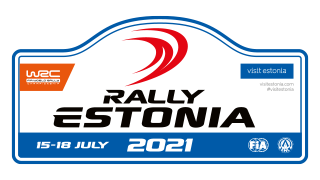 ---
Tell me about the weekend. How was the stages, atmosphere and all the other rally matters?
The atmosphere was like WRC 😊 Definitely a top-notch event with a feeling of a very competitive sports tournament. The feeling of being among the top 3 in the rally in Lithuania is also similar, but there are still a lot of pilots for whom it is time just for fun. For me, much closer to my heart is a sporty atmosphere that felt very strongly in Estonia.
---
This time the teammate was A. Lukyanuk, who won amongst R5 cars. Did you interact with him, share experiences?
We practically didn't communicate, we exchanged a couple of times "Hey how are you?" and that's it.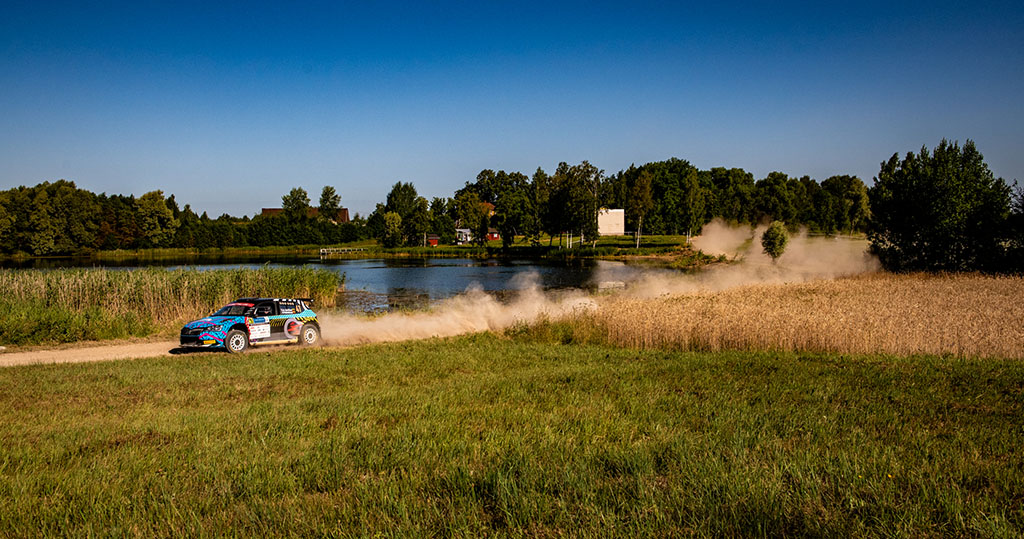 ---
It was hot. How did you deal with that, and perhaps used or saw unconventional cooling tactics?
It was very hot. Also in the field very large mosquitos bite strongly. The only good solution between the stages was to climb out of the car, walk fast and wave hands 😊 But we survived. After each special stage, I drank a 0.5l bottle of water and it was all right.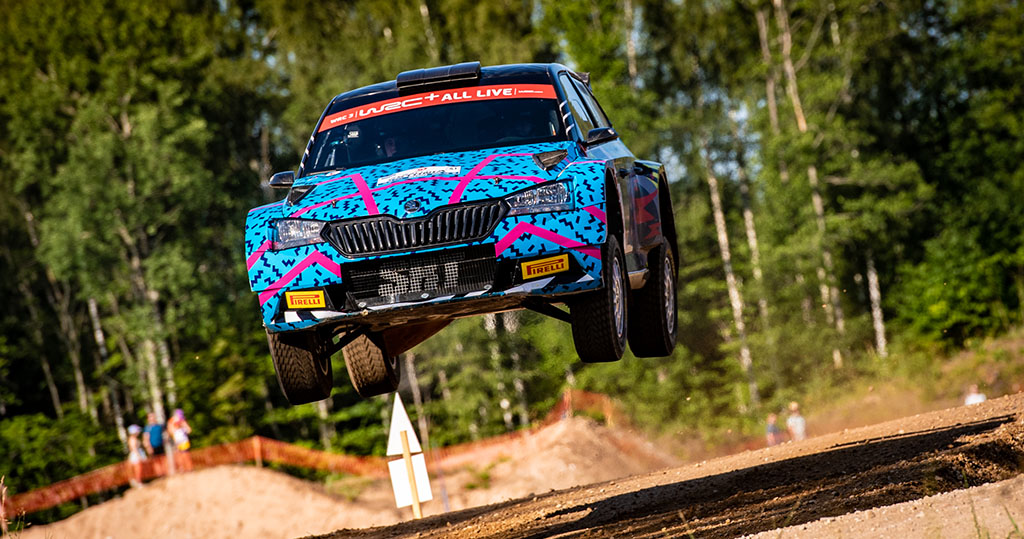 ---
This rally was marked by extremely long liasons between special stages. How does the crew use this time? Do you talk, listen to music, audiobooks?
Either we talk about something, or just think about what we can do better in the next special stage.
---
Gravel, snow, ice. What about asphalt?
Not for now. Asphalt special stages near Lithuania are fast and wooded, which is a bit intimidating. So if I try asphalt, it will be somewhere in Spain or Portugal and definitely not this season. But have to try it someday 😊
---
In the Arctic, you fit in 2s/km behind the R5 leader in just a few stages. In Estonia, you have already driven more than half of the rally at a speed of <2s / km, and in one you can even fit in the same second. What is missing to keep the pace <1s / km constant?
Most stages were ~ 1.5s / km, and one less than <1s / km. Basically, more experience is needed to gain more confidence in the grip when driving in the racing line. Now, we usually drive at such a speed that we would still stay on the road without hitting the line. More precision is always needed to always drive on the perfect line, which will result in more confidence in the grip.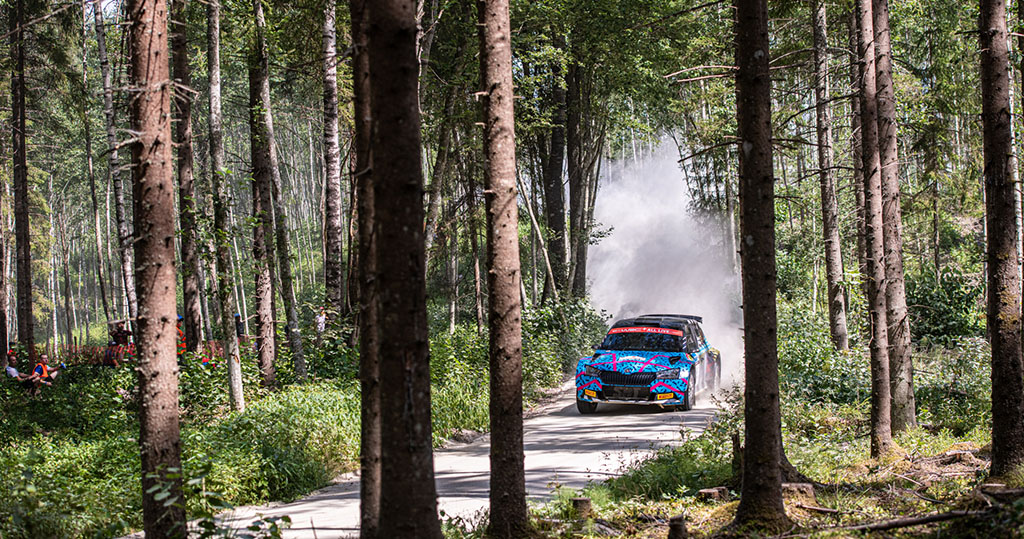 ---
Three things you learned / perceived
Drive with less information from the co-driver (i.e. reading the pacenotes later)
The Rally2 Škoda is an extremely robust car
The helmet face mask placed on the bottom (above the muffler) in the trunk dries in 10 minutes.
---
Are you still planning to visit the ERC or WRC event this year?
We have a plan to go to WRC Finland, but this event will collide with the last stage of the Lithuanian Rally Championship in Zarasai, so we will choose one of the two events at the end of the year.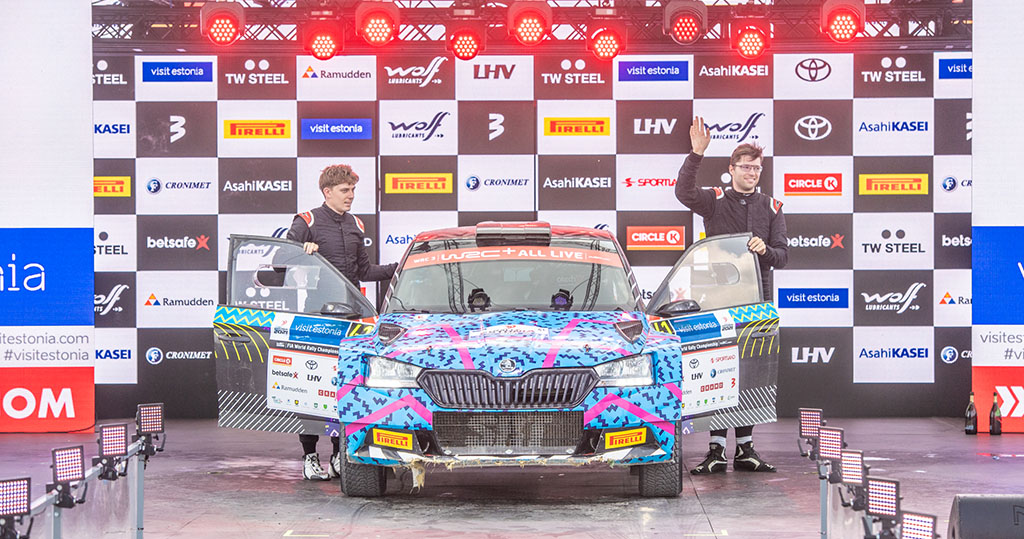 ---
Say Thank you and become part of Rally Week: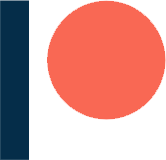 ---
---
Photos – Honza Fronek