The Story of Targa Florio and the Return of Craig Breen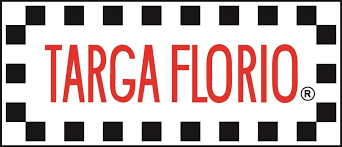 Targa Florio – one of the oldest racing names, which began in 1906 by car enthusiast Vincenzo Florio. He started his racing career on his home island – Sicily. By the way, Vincenzo's first race was really interesting. At that time, there was only one car in the whole of Sicily owned by Vincenzo itself. So Vincenzo was racing against bike rider and horse rider. And the winner was… Horse rider. Vincenzo's car overheated and he didn't finish the race. But Sicilian doesn't give up easily and some years later in Palermo surroundings first real car race been held.

Targa was not only the oldest but also one of the hardest. Sicily terrain and roads were in the mountains making that event the hardest in the World by that time. While 24 hours of Le Mans and Mille Miglia was not born, Targa also was the most popular racing event.

There were a lot of variations of the Targa track. First, competitors had to take the whole round trip across Sicily, which was around 1000 kilometers. The later route was heavily shortened to 146 or 72 kilometers per lap. All the toughness was in terrain and countless corners. In 146 kilometers lap, there were around 2000 corners. Only legendary Nurburgring Nordschleife could compare corners by kilometer ratio, which was extremely high. Because of that, the average speed was relevantly low even with really fast cars. Another thing – learn a track with 2000 corners was mission possible only for a few. When Targa Florio was World Championship Event(1955-1973), Porsche factory team drivers had to watch onboard videos from the track, to learn it better.
1960-1970 racing cars reached up to 600 horsepower, so speed and safety were two hard mixing things. Because of fatal incidents during a race in 1973 Targa lost the place in the World Championship calendar. And FIA created regulations, that all World Championship events tracks must have safety barriers. That was impossible to do technically and financially for Italians because the track was 74 kilometers long on public roads in mountains with passages through villages. So after losing a place in the World Championship calendar, Targa few years was an Italian Championship event when in 1977 police stopped the race at the fourth race lap, because of another fatal accident. But overall, Targa took only a few deaths comparing Mille Miglia of Carrera Panamericana. In 71 years there were 9 deaths, while in other mentioned events there were near hundred deaths in an even shorter period of time.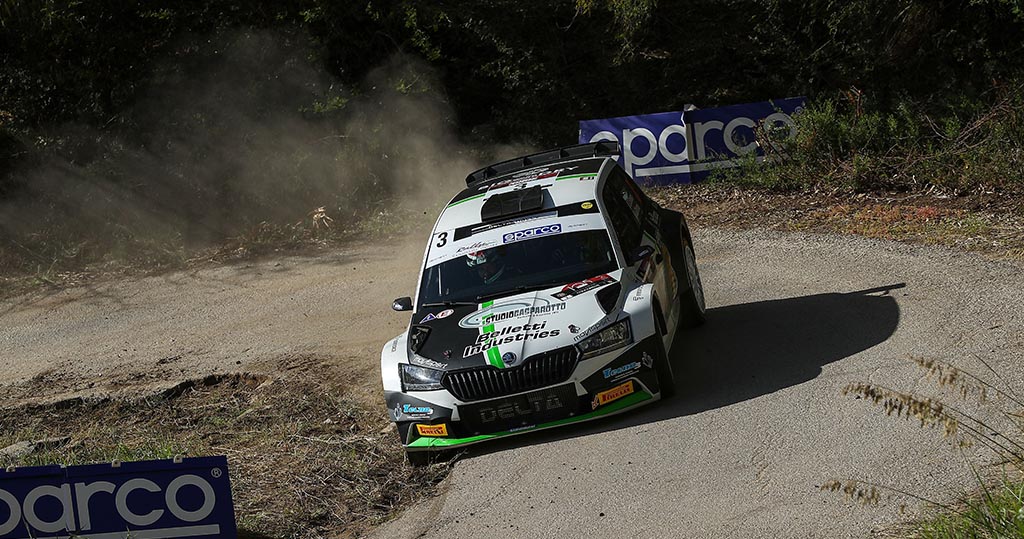 Next year (1978), Targa Florio changed its format to rally. From that year this Sicily event was ERC, IRC, and now the Italian Championship race. Because of its history and popularity, Targa is welcomed by thousands of spectators and really strong and famous competitors. Besides the main rally, Historic and ecologic car race events take place. But format change doesn't stop fatal incidents. 2012 Craig Breen crash took his co-driver Gareth Roberts's life. And only a few years ago after celebrating the centenary of this race, a family crew crash took marshal's life, while the crew was heavily injured. Rally was even stopped, because of this tragic incident.
After a nine-year hiatus, Craig Breen finally returned to Sicily. The Irish have already shuffled the roads of mainland Italy across and won rallies such as San Remo or Di Alba. So Italian asphalt is already almost as familiar to him as Irish. But here Sicily and Targa Florio are a huge emotional and psychological charge for the Irish. In 2012, after an accident near Palermo, a road barrier pierced through a car and ended the life of a friend sitting next to him. After visiting the site of the incident, which now have the Gareth Roberts Memorial, built by a local Italian motorsport club, the Irishman joined the fight against Italy's best. The fight against Italian and European champion Giandomenico Basso lasted until the final special stage. Unfortunately, due to the faulty differential, a few seconds were lost, which was enough to miss the victory.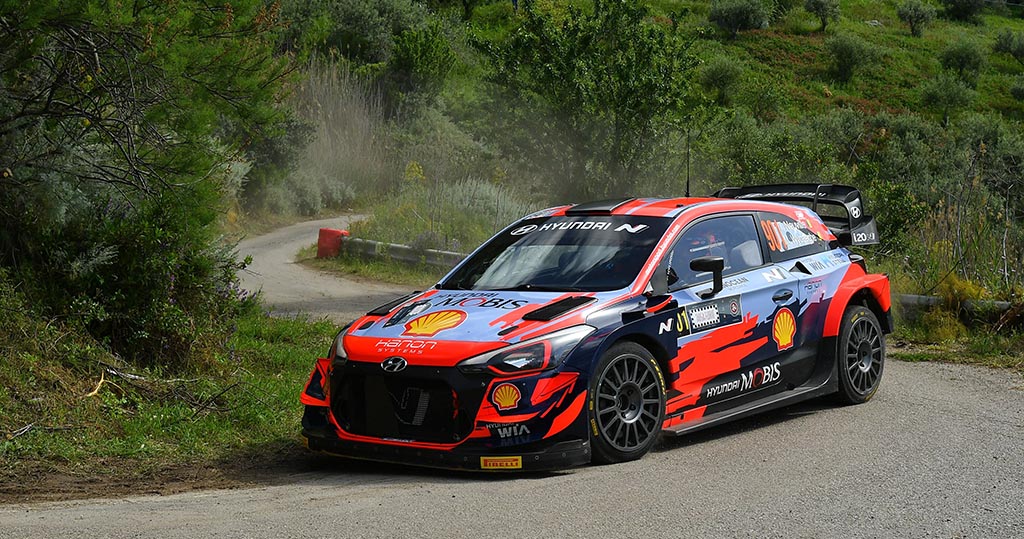 Along with C.Breen, more representatives of the Hyundai team came to Sicily. Since the main Italian championship takes place without WRC cars, the organizers created an additional class for T.Neuville and C.O. Veiby, who raced the stages in Hyundai i20 WRC cars. For the young Norwegian, this was the second time in a Hyundai WRC car. Andreas Mikkelsen also came to the island and shared his experience with his compatriot Ole Christian. And the lessons seemed to be valuable. Norwegian was not so much far behind his teammate Thiery Neuville. Eerik Pietarinen from Finland also came to train on the asphalt surface.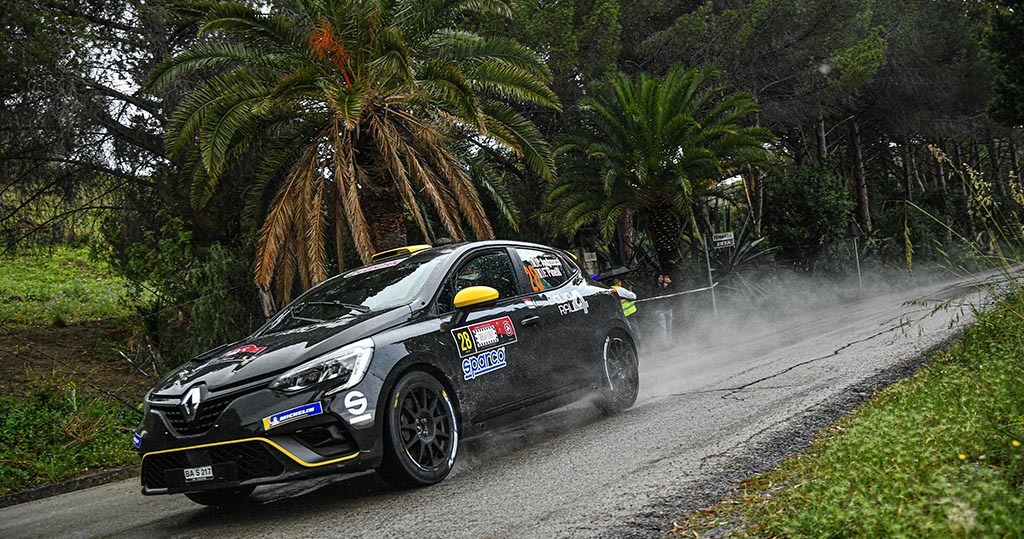 And back to the C.Breen. After celebrating the second-place finish on the main podium, Irishmen repeated the ceremony the next day. Only this time he returned to the same place where his friend had died nine years ago. After spilling champagne and leaving the won trophy at the memorial, he set out to pursue the opportunity to ride the full WRC season in 2022. And the local Sicilians assured that a special box would be made for the trophy left to protect it from the weather.
---
Say Thank you and become part of Rally Week:
Photos – ACI