A conversation with Martins about the victory in the home rally – Liepaja
---
---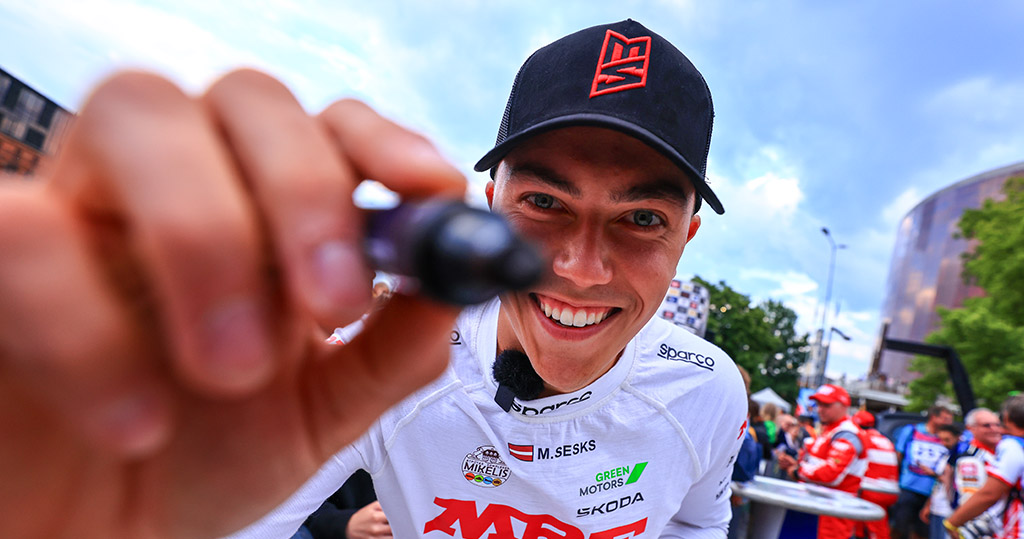 ---
First of all – congratulations on your second win on home soil and second consecutive win in the ERC! I think you were under a lot of pressure during those weeks. How did you feel after you knew it was all over and you had a win in your pocket? Is there a breakdown after such an intense time?
Thank you, It was not easy at all. Maybe from outside it looked easier, but pressure was really high, especially as latvian fans and media do not accept anything below prevoius achievements. It was big relief after the finish line and after the race I needed at least 3 days to get myself back in the shape mentally.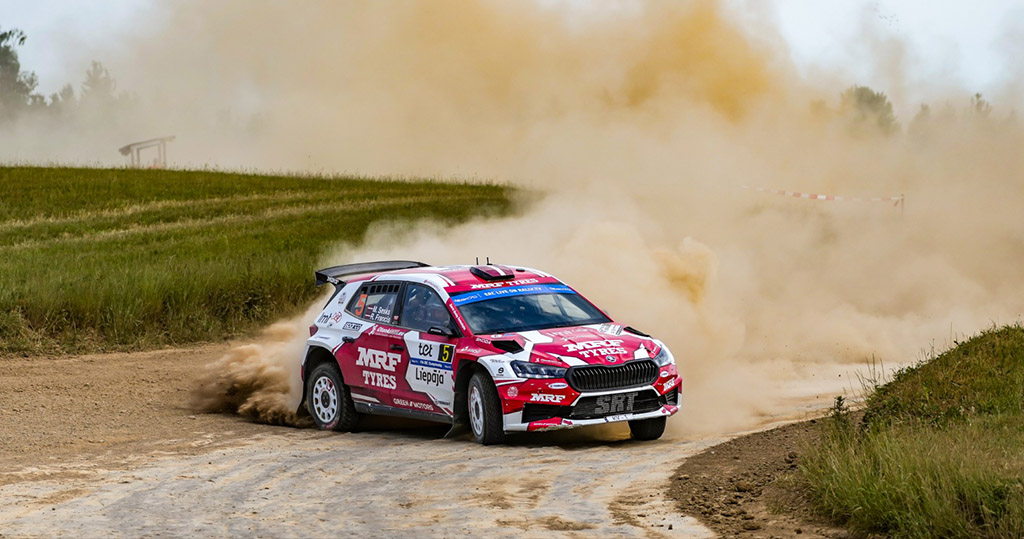 ---
Despite the pressure from the fans and journalists, you seem very cool in front of the cameras. Is that your natural attitude or do you try to keep the excitement down to concentrate on your job?
It was a really tough preparation and keeping myself in this attitude to stay low and concentrate. It is not easy to deal with the pressure.
---
With the Škoda Fabia RS Rally2 getting more and more miles on the clock, there was an opinion that this new car should be perfect for the fast roads of West Latvia. Is it true? Can you compare your experience with the older version of the Fabia Evo?
I am now like a hand with a glove with our RS from Sports Racing Technologies that I do not even think about comparisons. I really like to drive this car, it gives so much enjoyment!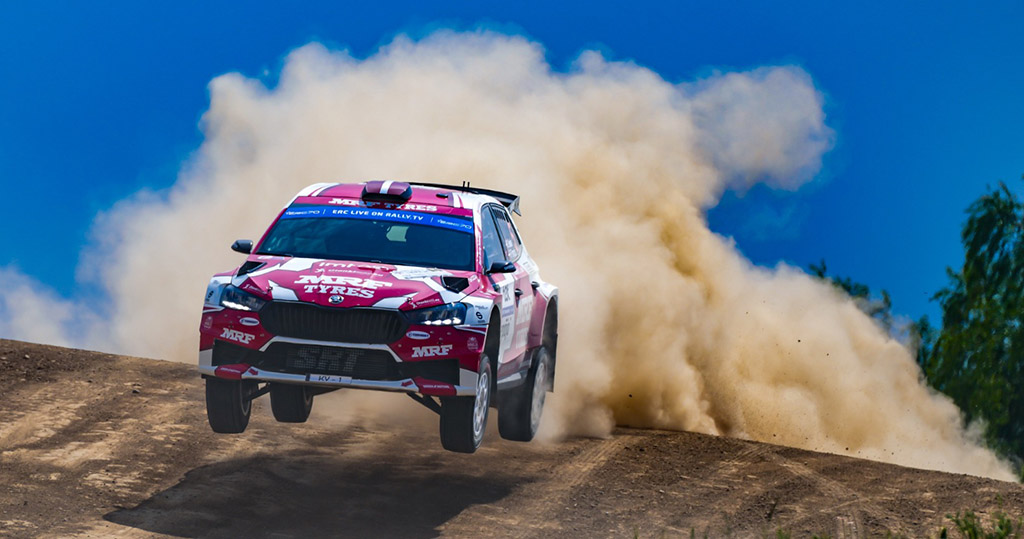 ---
For your father, the former mayor of Liepaja and also a rally driver, these victories must be a dream come true. Tell us how much your father helped you in your rally career and maybe still helps you today?
For him sometimes its more pressure un stress than me, I think he takes some of it on himself. One is sure- without him I would not be there where I am now. He is giving me all the lifetime tips&tricks and I try to use them as much as I can. He is still a very big part of our rally project, he is the brain behind it!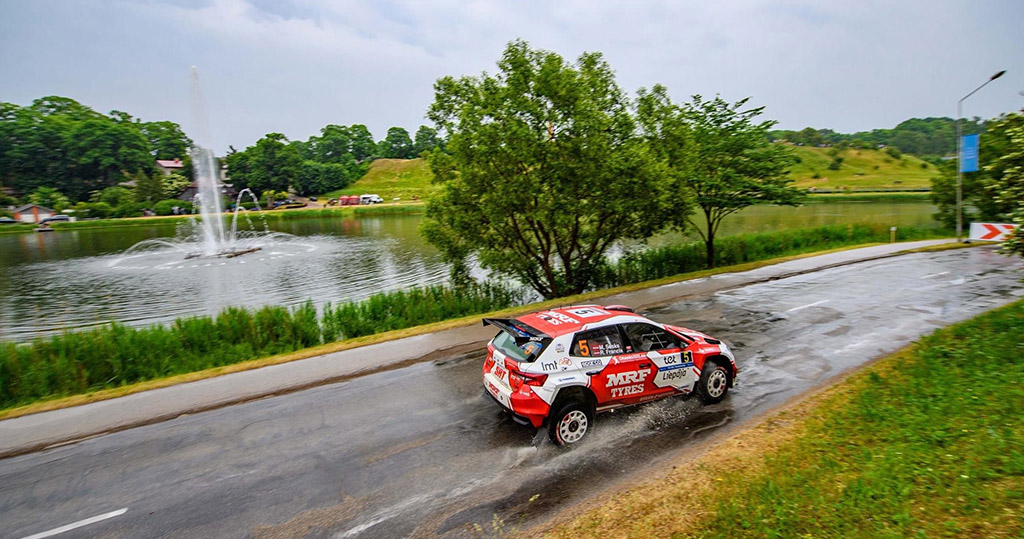 ---
I think you know some of the stages very well as a local. Do you still drive through them 100% by pacenotes or do you adjust your speed, lines, etc. to the knowledge you have?
We are focusing to have the best pacenotes we can make. It does not matter If I am at the home soil or 5000km abroad. We focus on the exact same things and prepare the same for the every race. Pacenotes are a big key to overall result in rallying.
This weekend had it all – dust, rain, some very iconic stages like Tukums and of course tough competition. The tougher it is, the better for you?
For sure it was not easy to deal with changing conditions, I think it kept results more closely by stages. I think when you have complete harmony in and with the car, it does not matter  what the conditions are like.
---
Driving at night requires courage and unconditional trust in co-driver and pacenotes. But I do not think it's the same to drive in the dust. How can you do as well as you did on the Tukums 1 stage?
It is the trust in three thing – car, codriver and yourself. But for sure I took a lot of risk there and it paid off this time.
---
You can follow the sporting progress of the team on the accounts of social networks: "Twitter" @MSesks, "Facebook" @MartinsSesksRallying, "Instagram" @martins_sesks and on the website https://www.martinssesks.com
---
---
---
---
Photos – FLAT-OUT Media Agency
---