Interview with Samsonas Rally Utena winner – Sami Pajari
So basically, how are you after a week in Lithuania? How was the atmosphere, the mood? Did Utena regions feel different from Rokiškis?
Actually, I feel really good after a week in Lithuania. After all, it was really nice experience and we enjoyed it a lot. We had a good time, good fun. It was our pleasure to be there. It was nice to achieve this result. Martynas gave us the car, we prepared it and it was really nice from my side to give some feedback about the car. Also, we achieved a really good result we didn't have any major issues. It was really nice after all.
Talking about the Utena region, the roads still look quite similar to Rokiškis, so the feeling was quite similar. Maybe it was more jumps and corners over crests. The only downside thing was the weather, which was bad. After Saturday morning the rain was so heavy, that it damaged the stages really heavily, so it was really tricky to drive. But it is part of the fun and we did alright enjoying the stages.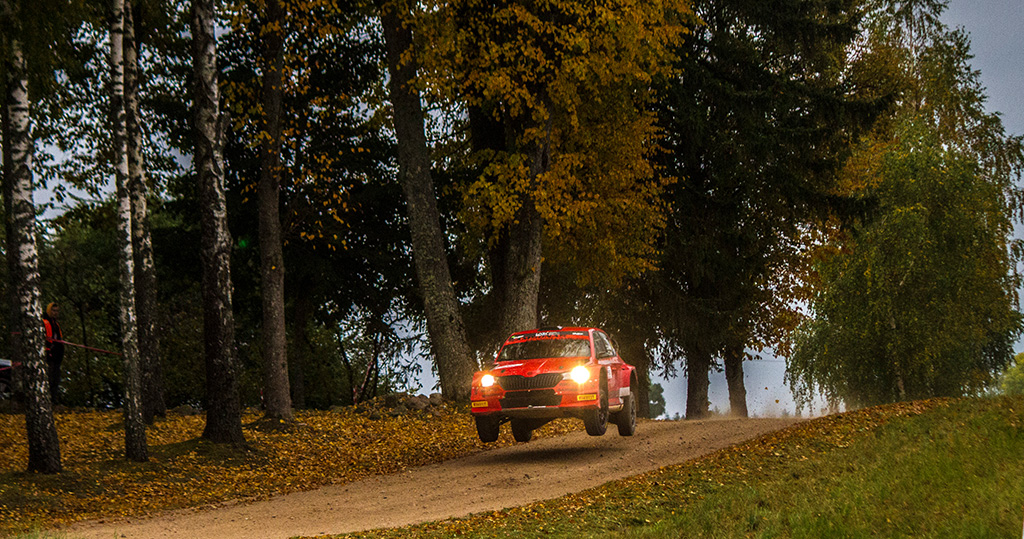 ---
The stages were pretty demanding and weather conditions made it only more treacherous. A lot of retirements only proved that. But I believe, that in World Rally Championship you saw even more challenging roads and conditions. So how that WRC experience helped you to stay on the road and win that weekend?
For sure it helps. In WRC you have so many different rallies and weather conditions, so it gives some knowledge on how to deal with it. But for sure it was not easy. Let's say before stage 11 when D.Butvilas and J.Tamašauskas went off, the gaps were really small and we were not winning by a huge margin. Until there the fight was not easy and others were able to show really good speed. It was nice to feel that competition. Yes, I'm used to driving in many different conditions, but local drivers are used to Lithuanian stages much better than me which helped them. I think it was a good challenge and fight.
---
The phenomena of Janni. We know, that she does a lot of preparation and is very committed, but still to do so well in a completely new country, new car, a new environment, just in the second rally? Just how? Maybe that effect, "when you sit near a professional you become a professional" works?
For sure, she may have some natural talent for this, but I think the main thing is that she is very excited about the rally. She spends a lot of time searching for information and things that can make her a better co-driver. She really wants to learn I think it's the key moment here. You have to want it yourself and then other things will just come along. Yeah, for sure maybe I was been able to give her many things about co-driving. But it was not just me, because there are a lot of different people around the team with huge experience in rallies and co-driving, so Janni was able to ask all the questions and all the information you can think of. So I think it was a combination of many things.
---
You did probably around 200 kilometers with Škoda Fabia N5+. Can you point out places where this car is strong and where there is still some work to do? Do you think that kind of Proto cars has a future near the FIA car pyramid?
First of all, I was positively surprised by a car. When it is good road conditions, and good weather a lot of cars can be fast and bigger engines really help, but when it comes to more tricky conditions it is not that easy to handle the car. It was a mix of feelings when even in the second passes of the stages on Friday, we were able to show the really good times despite really tricky conditions. But when it was really heavy rain with the very wet and muddy road we lost some time. So yeah, in tricky conditions it is not so easy, but I have seen a lot of improvement in these cars so we can expect more in the future from them.
Of course, factory R5 and Rally2 cars have done many thousands of kilometers of testing so it's not that easy to catch their performance level straight away when you build your own car in the garage.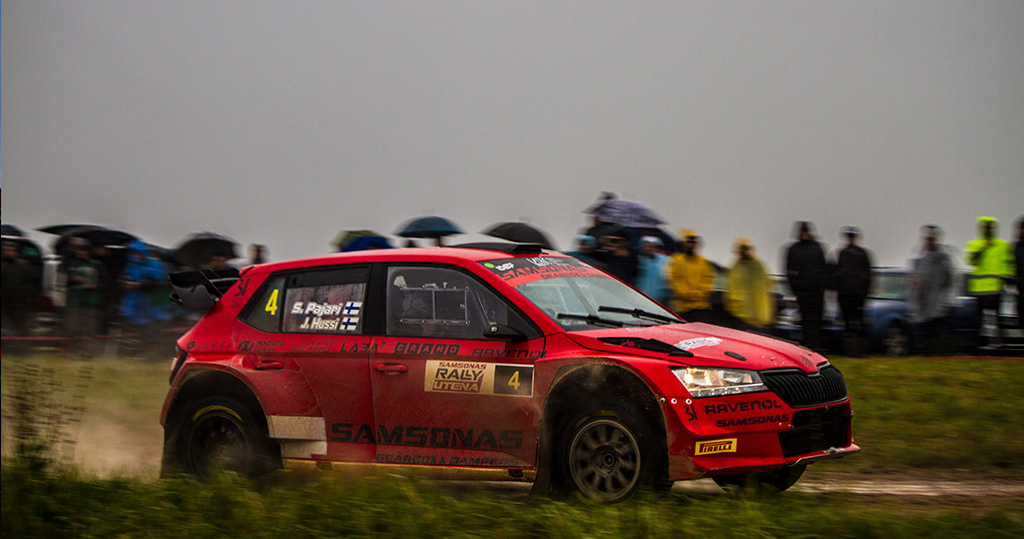 ---
What about next year in WRC? And maybe we can expect you one more time in Lithuania?
I would like to come back for sure, but our main target is still the World Rally Championship. We would like to move up to WRC2. Ok, we did already done a few rallies with the Rally2 car, but we would like to do a lot more next year. It takes a lot of time, effort, and money so it's not easy. So we will see if we manage to get back to Lithuania, but for sure I would like to do that.
And I would like to say huge thanks to all the people who were in the stages and met me. There are a lot of very good people in Lithuania, so it was very nice for us to be here.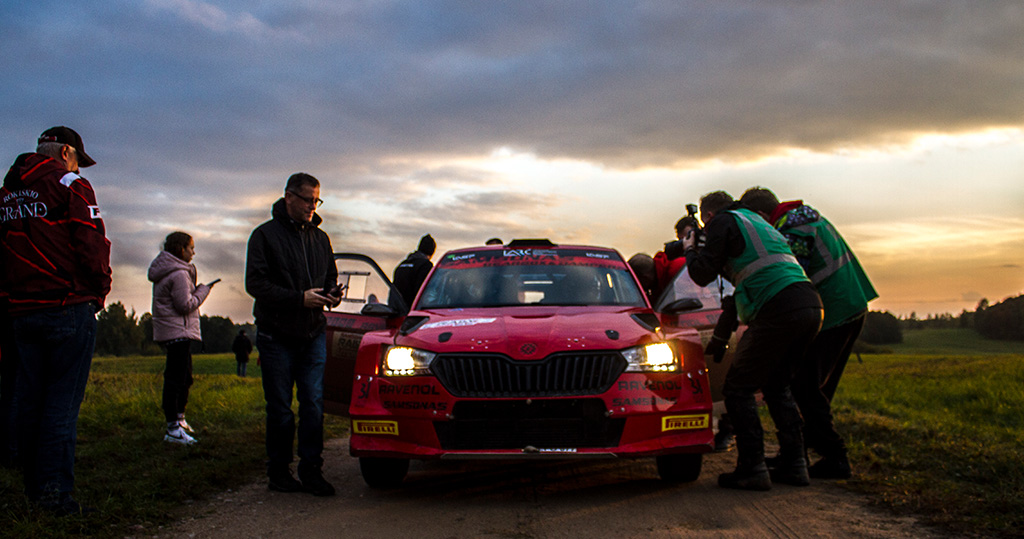 ---
---
Photos – Vilius Šaltenis