A conversation with Martins about the third round of the ERC in the Poland
---
---
Tell us about your last weekend in Poland. And it's not the first time here, so is it easier to find your way around if you have visited the country or the rally in the past?
It helps a lot when you know the area. Starting from hotels, best restaurants and overall knowledge about where you have to drive, specifics of the roads and organization.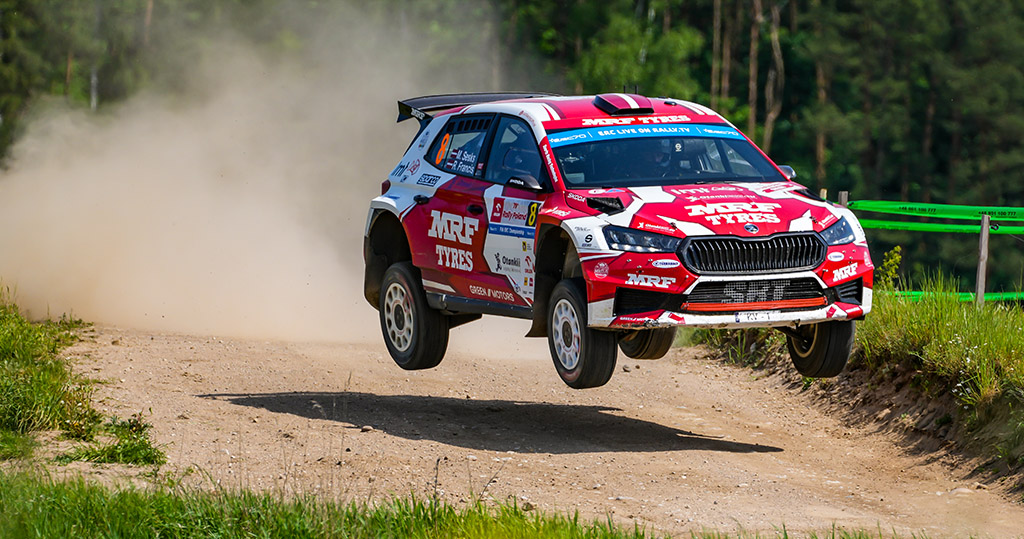 ---
Second overall victory in the European Rally Championship. How is it different from the first one last year?
The greatest difference is that this was not a home win, it was on a different soil. They are both special to me and any other rally in the future will be special to me as well.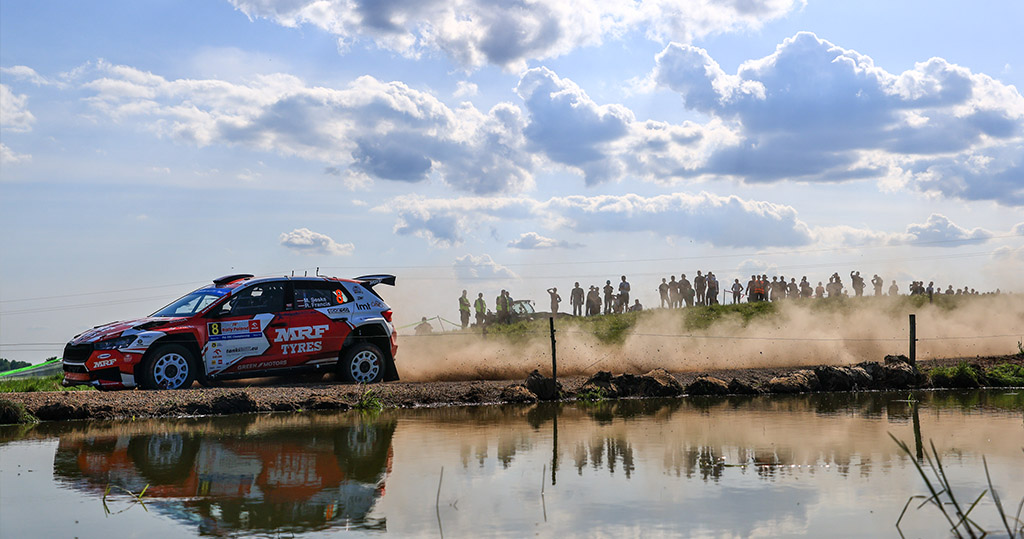 ---
We talk a lot about you, but how is your long-time co-driver Renars doing in this whole campaign? How important is it to have him by your side?
With Renars I have done most of my international rallies, for many years now. We are now working so automatically that we perfectly know how the job needs to be done. We have 100% match flying through the stages and that is what means – perfect teamwork.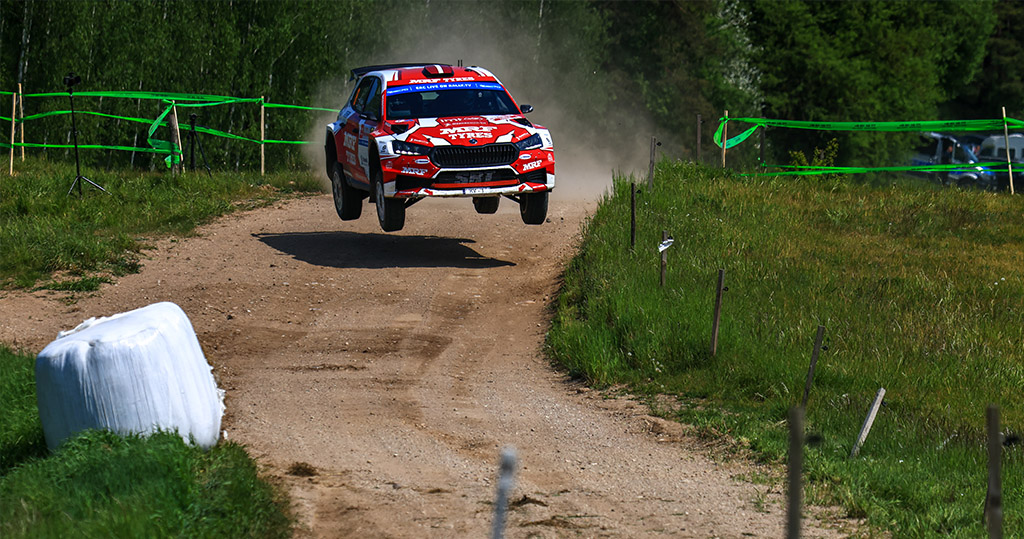 ---
Having followed the rally career path from the beginning with R2(Rally4) cars, you should be pretty familiar with the ruts on the road. But how do you deal with them when driving a Rally2 car? Where is the secret to driving both fast and safely in ruts like those in Poland?
There are no big secrets, it's just to understand how the rut could help you to steer the car. For sure previous experience with Rally4 car has helped to understand how to drive through these roads when it's rutted. But there are no big differences in driving the Rally4 or Rally2.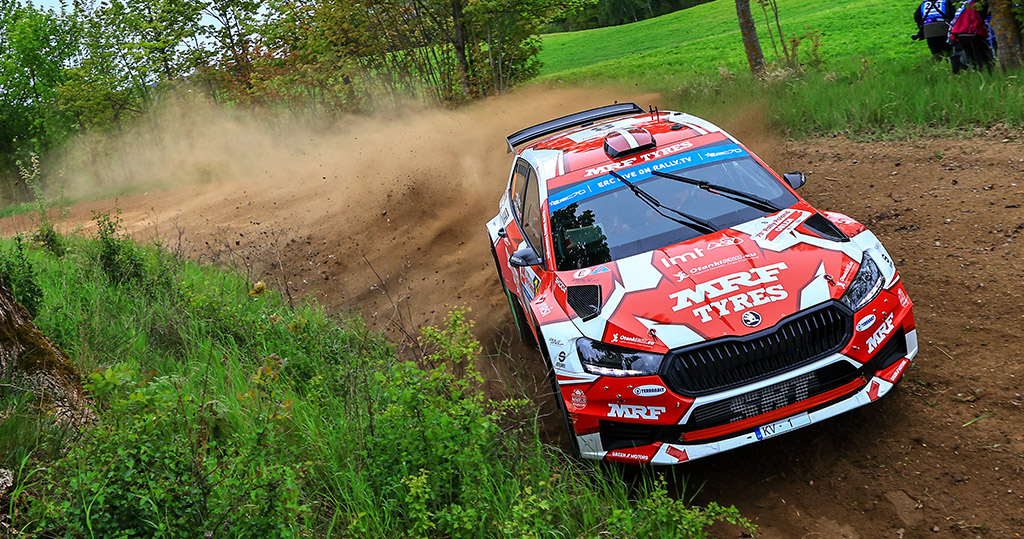 ---
I have the idea that racing is a "technical" sport until it reaches a professional level like WRC or ERC. After that, when the cars and teams are very close in terms of performance, rallying becomes a "psychological" sport. Do you agree with that? How do you deal with the thoughts and pressure when you see names like Paddon, Ostberg, Heikkila, Llarena, Marczyk, and Kristensson in the same bucket?
The psychological side of every sport is a very important part. Everything comes with experience, by the rallies. For myself the biggest deal is with me, to push and give confidence to myself. And once you have dealt with yourself it is a lot easier to deal with others. Now knowing and understanding the big playground as ERC elite drivers, I have just understood that we are all the same human beings. Everyone does the same job. Just don't be afraid of names and imagined walls.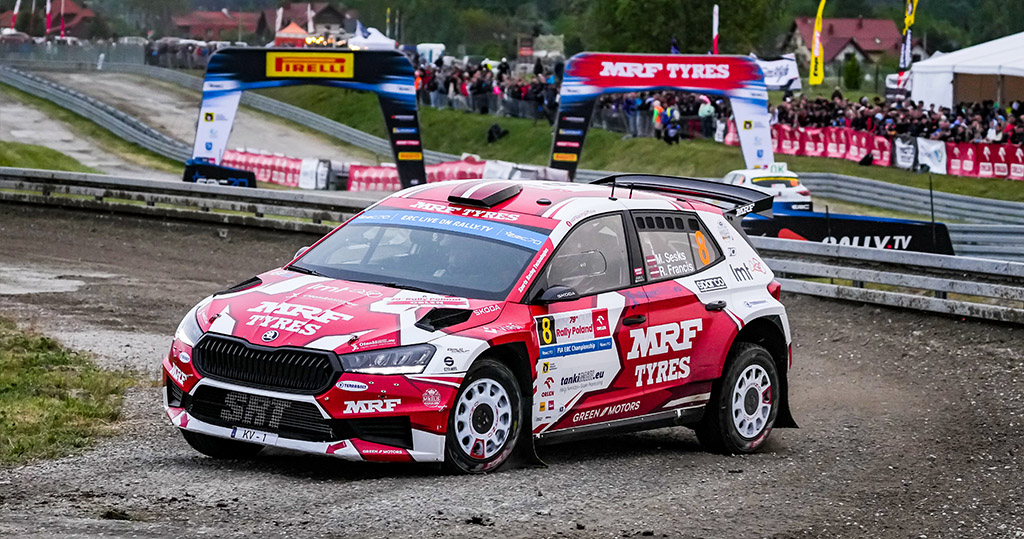 ---
After this victory and a great performance in Rajd Świdnicki you are the leader in the Polish Rally Championship. Will you follow the path of T. Kristensson, who became Polish rally champion, even though this was not planned at the beginning of the season?
Let's see how it will go. We really want to drive as many rallies as we can, but we have to secure the main program which is ERC. The Polish championship this year is very suitable for our calendar. Let's see how many more races we can do there.
---
The rallies are coming one after the other now. Next up is your home rally, maybe even your backyard rally – Liepaja. Do you already have butterflies in your stomach? 🙂
Well, the race on home soil is the most challenging of all races. There are a lot of side things which we need to do – starting from big attention from/to fans and different PR activities. It takes a lot of energy and we cannot afford losing our focus on race. But also the home race is the most special, especially when you manage to do everything well. There are mixed feelings all the time, but I love when it is more challenging.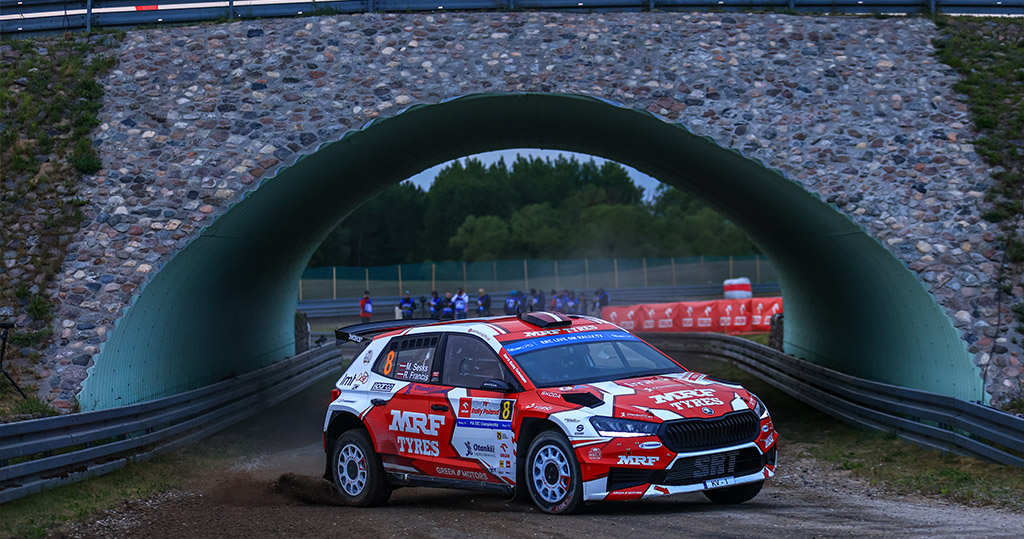 You can follow the sporting progress of the team on the accounts of social networks: "Twitter" @MSesks, "Facebook" @MartinsSesksRallying, "Instagram" @martins_sesks and on the website https://www.martinssesks.com
---
---
---
Nuotraukos – FLAT-OUT Media Agency
---