A conversation with Martins about the second round of the ERC in the Canary Islands
---
---
It was your first time at the Rally Islas Canarias. How was it for you? The island, the roads, the atmosphere?
Actually, it was my second time there; the first time was in 2018 with Opel Motorsport. That year, we finished P2 in the junior category. It was different there with a front-wheel-drive car. The island is really beautiful, with majestic scenery and different cities around. And the weather here is really changing between parts of the island, which makes the calculation of strategies more difficult.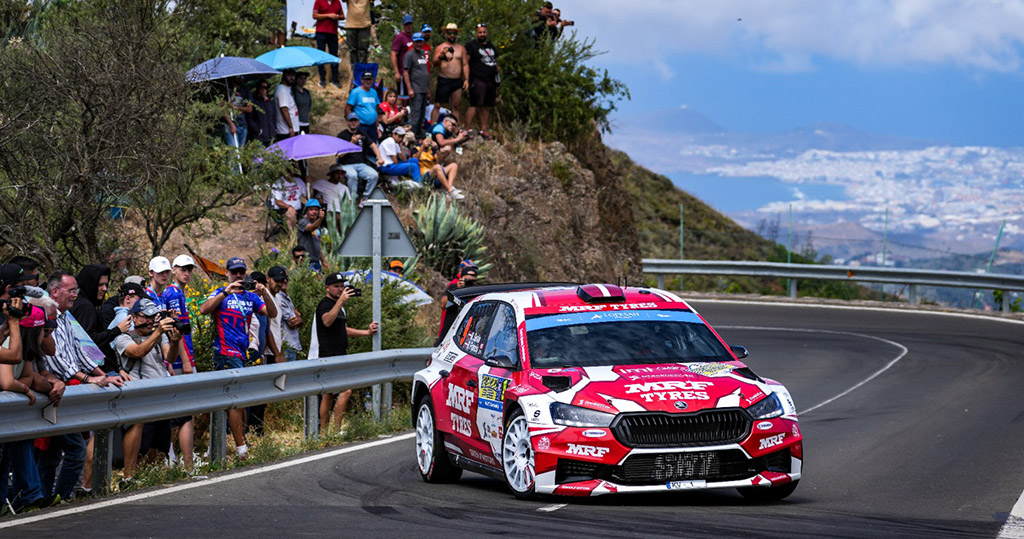 ---
For you it was also the first time with a new car on asphalt. How does it differ on hard surfaces from the last evolution of Škoda Fabia Rally2 Evo?
I do not have much experience with four-wheel drive and especially Rally2 cars on tarmac since I have done only three tarmac rallies at the highest level, each with a different evolution of Skoda Rally2 cars. Thus, I cannot really give a list of precise differences, as I still have to explore and analyze more of these cars on the tarmac. But for sure, what I can say is that the RS Rally2 is a really good car once you manage to make friends with it.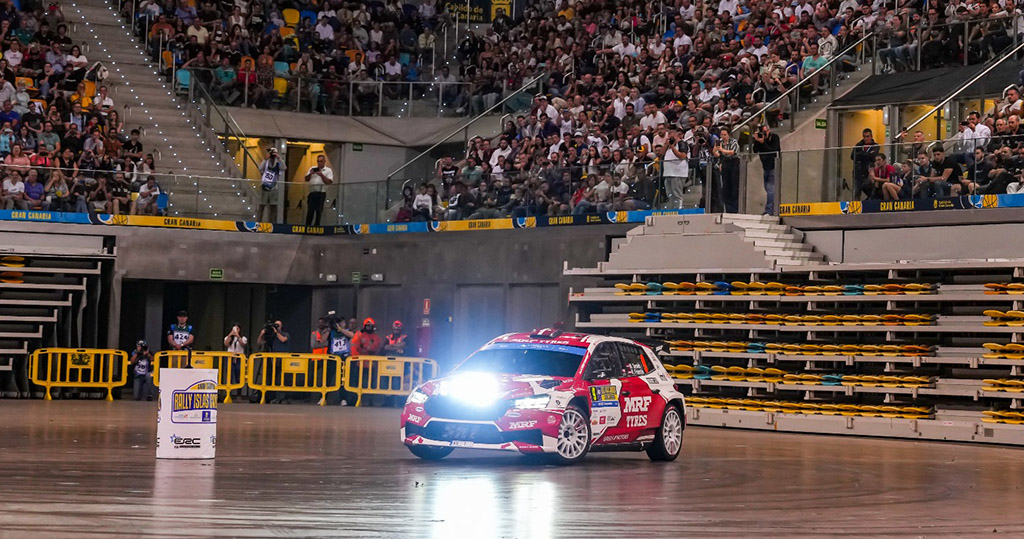 ---
You mentioned changes to the setup that did not work. Why did not they work? Is it harder or easier to set up the car on asphalt than on gravel?
Due to changing road surfaces and weather, there was a need to change car setups between the stages, so we tried different options as we are still gaining experience and information about the car and tarmac rallies. It is much more challenging to set up the car for tarmac. The key difference is that on tarmac, all these changes are much more vivid; one can feel them much more. On gravel, the road is much rougher, and the setup does not make that much difference. Here on the tarmac, everything has to be perfect. Even precise temperatures on the brakes and tires.
---
Being sick and doing delicate things reece and driving is a bad mix. How did you manage to stay focused despite being sick?
We both had health issues. That sickness took a lot of energy from us. Recce day was one of the worst in terms of how we felt. And it pretty much affected the quality of pacenotes. Pacenotes were particularly important in this rally, as there were four times more corners than we are used to in the Baltics. Well, for TET Rally Liepaja, we normally do 2 notebooks, while in Canarias, we used 5 notebooks. Thanks to the doctor on my team, we managed to get better and better with each passing hour. Still, it was not an easy task to keep focus and drive well; it took a lot more energy than normally. Thanks to our physical strength, we could survive.
---
How do you rate your experience on asphalt compared to last year? And what type of asphalt is better for you – smooth, bumpy, fast-flowing or technical?
From stage times, it appeared that we were more competitive in challenging road conditions with rain coming. So it means that when the road is more technical, we are closer to the top, still missing a bit of fast-flowing pace, but it may come only with experience, which we still have to gain.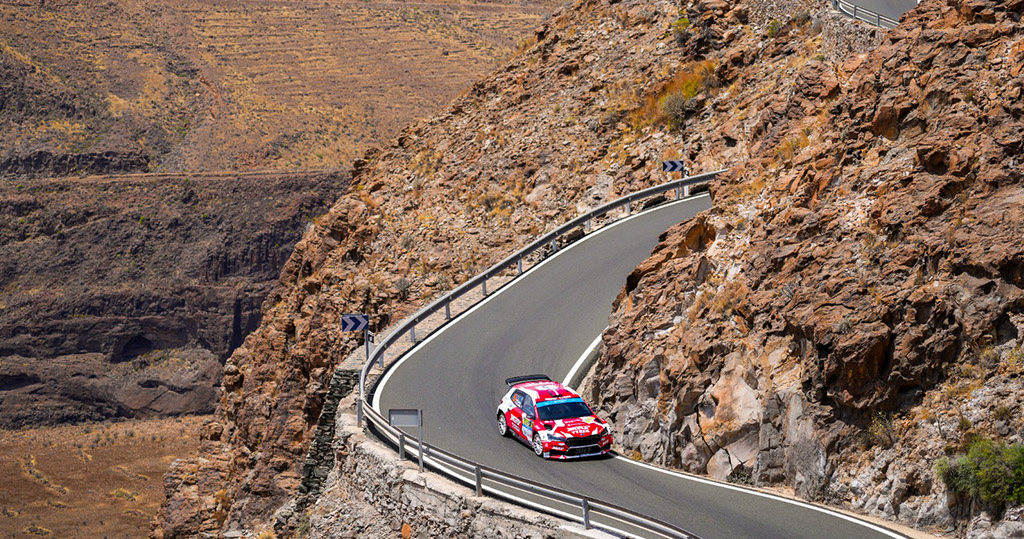 ---
Do you feel where the last 0.5 seconds per kilometer can be gained?
I feel and know where we can gain and improve the result; we are working on it!
---
Now we have three gravel rallies coming up. Poland, which you already know a little bit, your home country – Rally Liepaja and new for everyone – Royal Rally in Sweden. What do you think about these three rallies? Do you set different goals for them?
Gravel is the surface where we have more experience, and I think everyone is expecting the highest results from us in the three upcoming rallies. We will focus and work 110% to deliver the best that we can.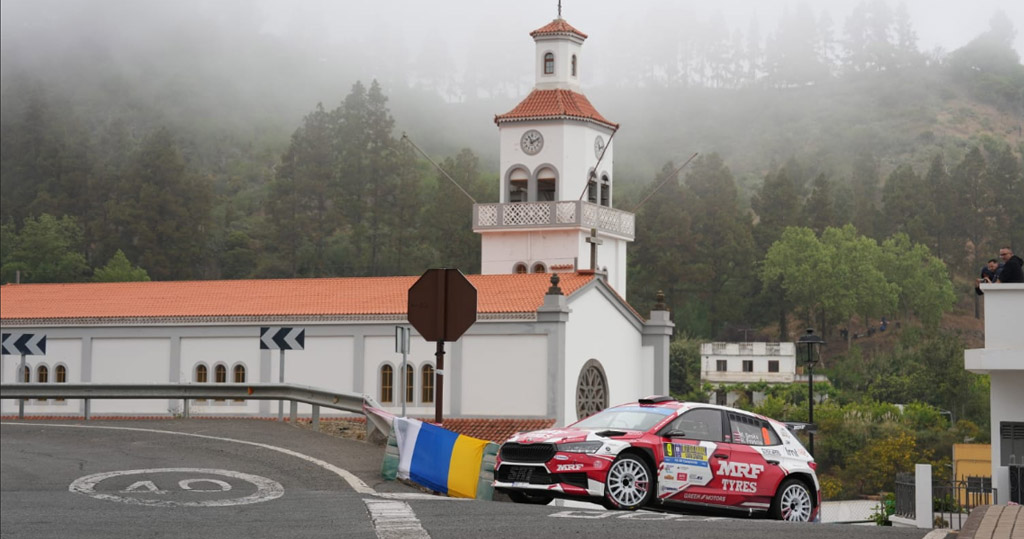 You can follow the sporting progress of the team on the accounts of social networks: "Twitter" @MSesks, "Facebook" @MartinsSesksRallying, "Instagram" @martins_sesks and on the website https://www.martinssesks.com
---
---
---
Nuotraukos – FLAT-OUT Media Agency
---