Warm and distant Italy and Lithuanian adventures there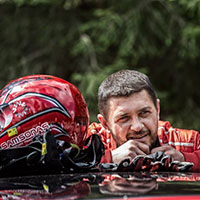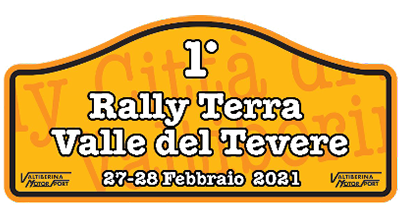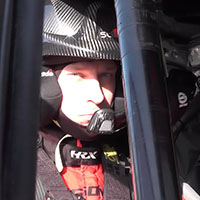 How did you do last Sunday overall?
Saturday was better. I mean the shakedown. It was much faster than the Sunday stages so we were able to show the first time between all R5 and the other participants. And on Sunday, the day of the rally, the special stages were completely different. It was harder for us. Stages were are more like climbing a mountain, all the time in first or second gear, sometimes in third. Our car is weaker and the complex turns are minimal, making it difficult to do a miracle. Also, we had trouble with the power steering, it just didn't work well or at all, so it was hard to stay on the road.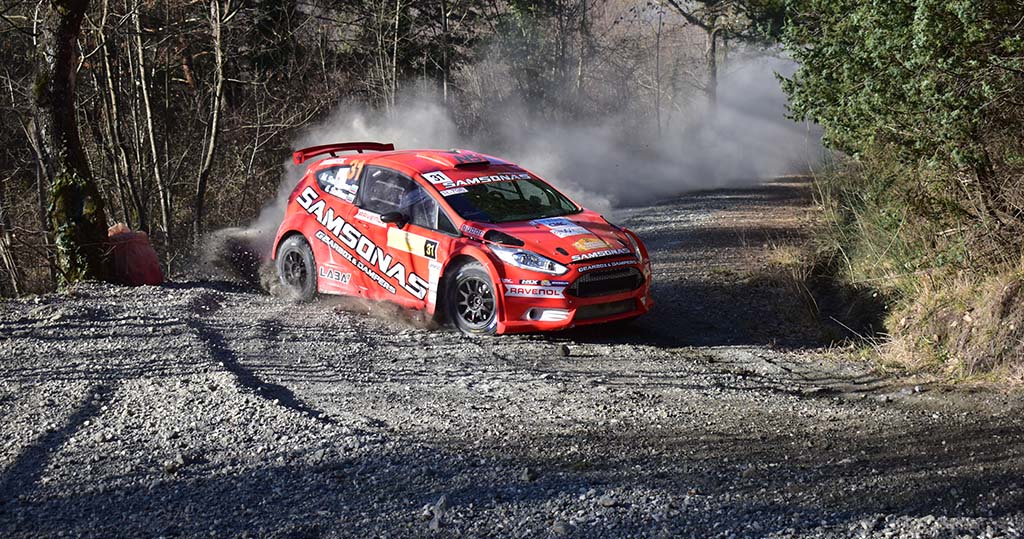 ---
Have you faced any unexpected challenges?
The surprises started with an administrative check. We can only say that the level of the Lithuanian rally is really the best of all national rallies, apart from the WRC and the ERC, as far as we have participated abroad. Anyway, very little information is focused on guests, almost no one speaks English, minimal information. Reece information is also almost non-existent. It's just that we reassure each other that the harder in preparation, the easier is later 🙂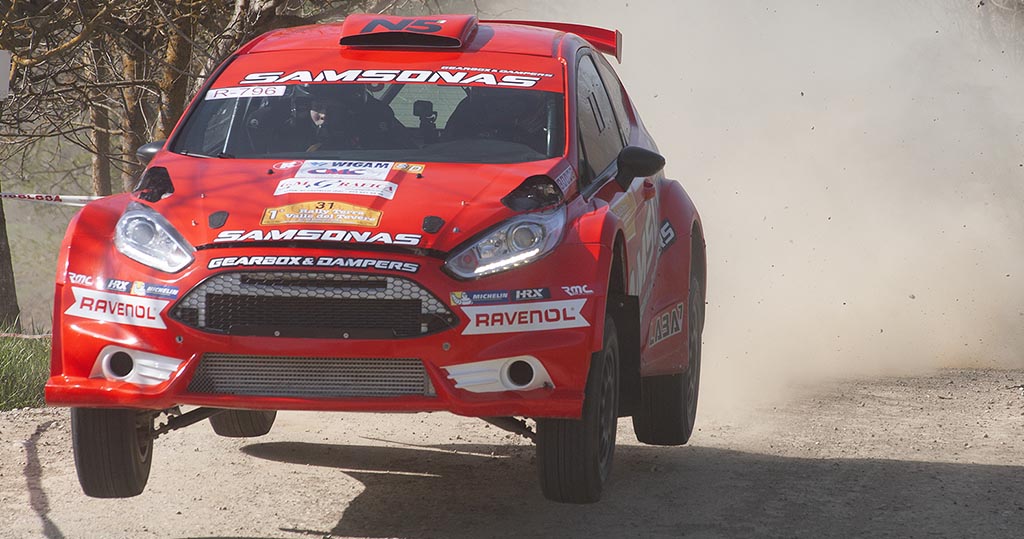 ---
What makes gravel roads in central Italy special?
It is, as we mentioned, more like a slalom, it is difficult to even describe, a lot of turns, hairpins, a lot of intersections. And a very rough road, rocky, for two special stages we just destroyed 4 units of tires.
---
How do you choose the foreign rallies you will go to?
Of course, we coordinate work and with which car we can drive. Anyway, we want to cover as many sports kilometers as possible, and we also want to visit our representatives as often as possible, to help and support them. We see what representatives we can visit and what rallies we can participate in with their help. The advantage is that we combine work and sports, test our products ourselves and give a lot of information to the representatives.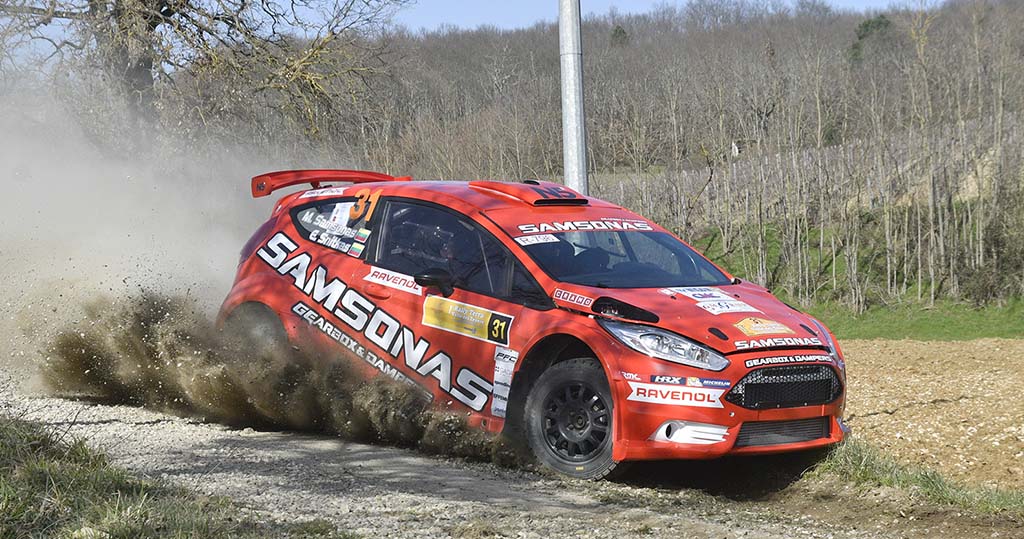 ---
Do falling prices for R5 class cars affect the popularity of the N5 class?
Maybe a little bit, but it's not a crucial moment. These are different classes, different cars, different athletes. Only in Lithuania are N5 and R5 compared in the general classification. In Italy, Spain, Finland, soon in Ireland (there are already 2 and new 3 are planned) there is a separate class that is very similar to R5 and gives the same emotions. Therefore, we neither fight R5 nor have such a goal. There are already almost 70 such cars in Europe, and our job is to improve them and make them faster because they use our gearboxes and dampers. Here we are the only ones in Lithuania trying to fight R5 🙂
---
What is the atmosphere like in an Italian rally?
Well, we were surprised by the car park – it's really big. The participants themselves are nice. Lots of new cars. Many people had come to us as well. Just like we mentioned, there is slight chaos, the feeling that they don't know much themselves, but they don't make a problem about that 🙂
---
Which rally do you plan to start in the near future?
Now the next rally is scheduled again in Italy at the end of March including tests before the rally. Yet another in late April in Spain, also with tests. We will see what the general situation in the world will be like. It is likely that we will be in Ireland, the US.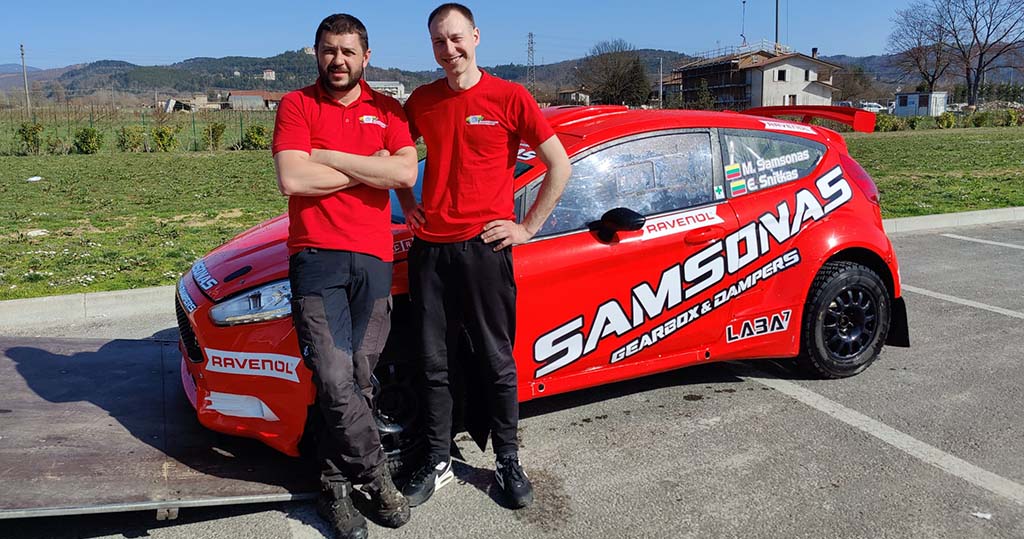 Say Thank you and become part of Rally Week:
---