Conversation with Simaška Team about the successful start of a season
I believe last year was full of lessons for you. What processes took place after the decision to end the 2020 season earlier?
First of all, there was a clearing of the head and some withdrawal from the rally and the competition. Not completely, but a little. This was followed by reflections, conclusions on what, how, and why it happened, and how to make those mistakes not happen again in the future. The training processes continued. We worked the pacenotes, the car control, as well as on the simulator. And inevitably, financial planning for the coming years took place.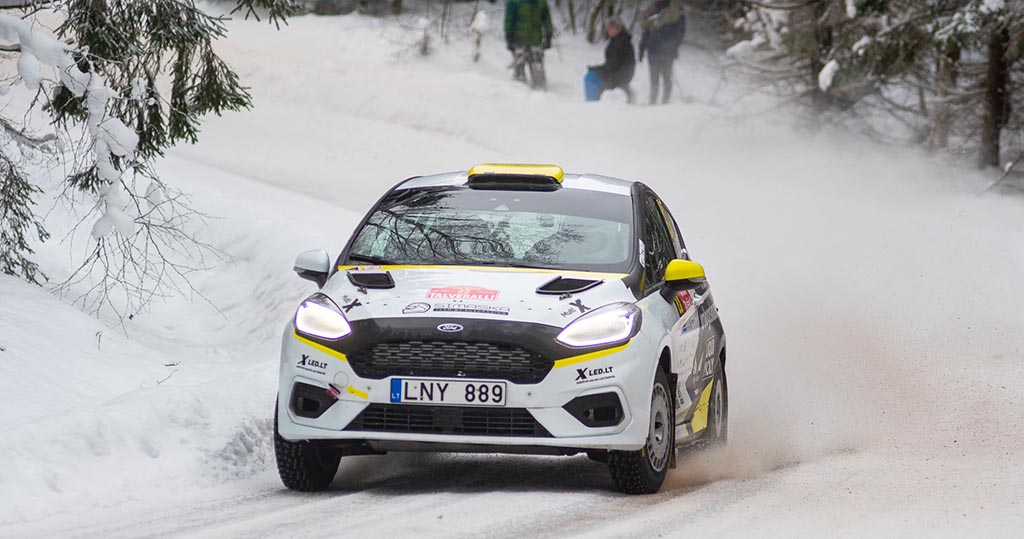 ---
This will be your second season with R2 / Rally 4 equipment. Are you already completely used to the car or are there still places where there is a lack of confidence?
I really got used to driving a car, especially after this good winter. I drove quite a few miles with the front-wheel-drive cars to improve handling because I felt a lack of confidence in that place. But now with confidence, everything is fine, I think I feel the car. There was still work to be done on the car settings. I'm not completely happy with them, I think I can drive faster and feel better in the car by choosing the right setup for the car.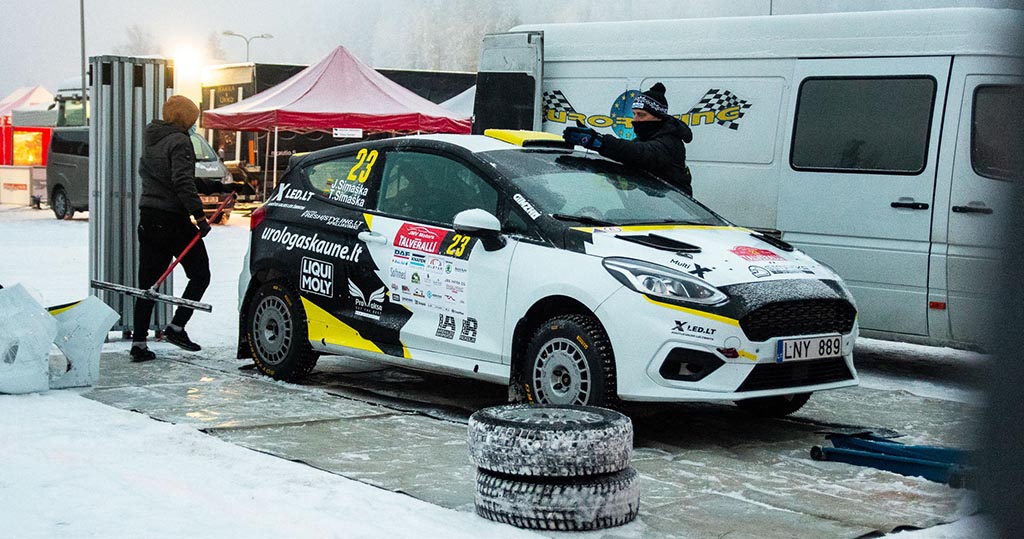 ---
What is so special about Estonian roads?
Estonian roads have good, solid ground, which means that even when You start at the back of the pack, you have a relatively smooth road. There are also very mountainous areas in the region, full of blind, invisible turns through jumps at high speeds. And the huge speeds are due to the extremely good grip and wide roads. So while winding, the speeds are high. Therefore, you need is very accurate pacenotes. And because of these aspects, the special stages are very complex.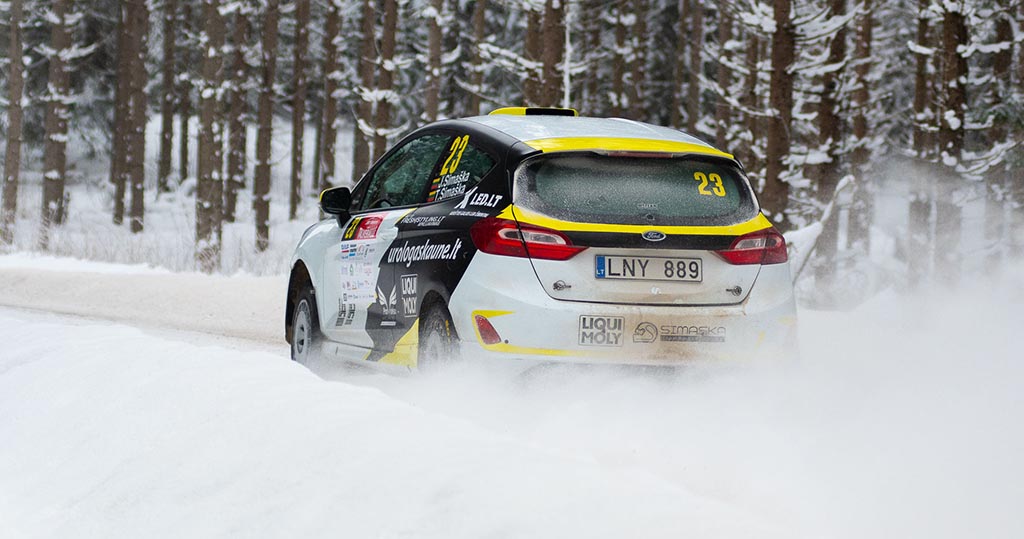 ---
How did Otepaa Talveralli fare? What worked out, what didn't go well, maybe there were some adventures?
The Otepää rally went well. We ran slowly at first, but at the finish of the rally, we drove near maximum, so it was not a bad pace in the last special stages. But the goal was to finish. Because we haven't seen such a nice tidy finish for a long time without some serious adventures. But there were some unexpected jumps. Although during the reece it seems that it is just a simple hill, but when you come on 5th gear and 140 km / h – it turns that is quite a jump.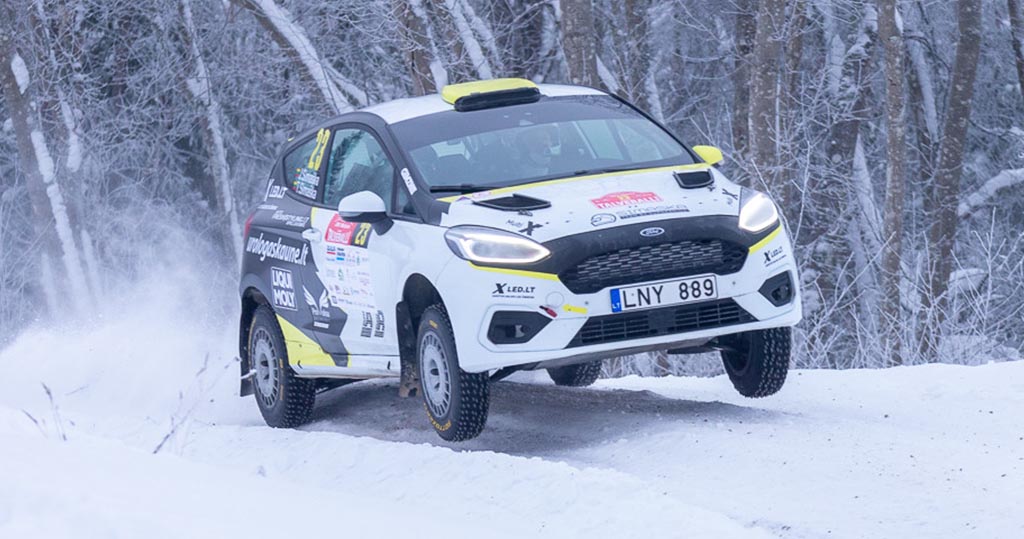 ---
What are your plans and goals for next season?
The coming years are quite uncertain. It all depends on our budget and what kind of contracts we manage to sign with our partners. Depending on what budget we manage to raise, we will decide where we will go. It will be Lithuania, Estonia, or both. The fact is that the goal is to drive as much as possible.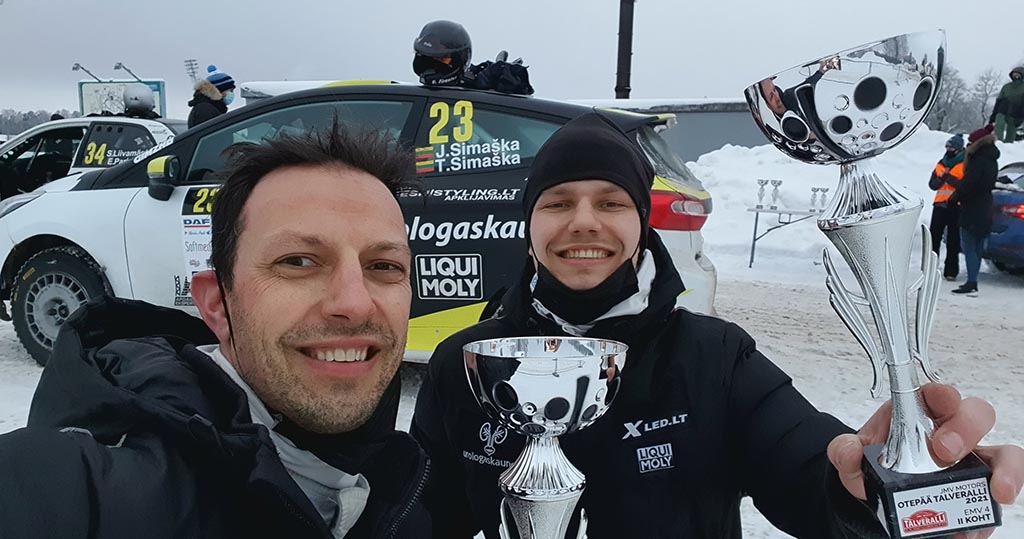 ---
Photos: Irmo Sibul ir RallyFreaks